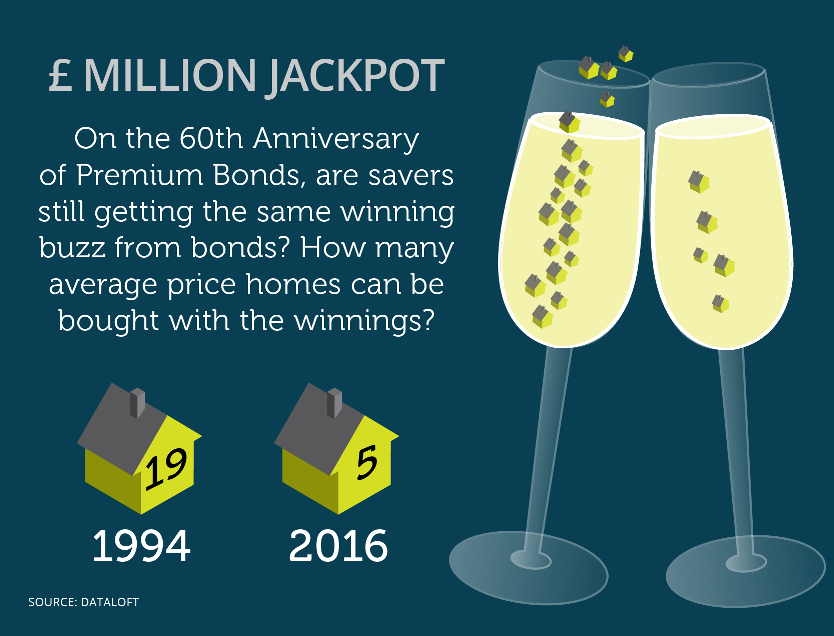 Premium Bonds were introduced by Harold Macmillan in his April 1956 budget. Savings started later that year on 1st November, now sixty years ago. By the end of the first day £5 million worth of Premium Bonds had been sold. Clearly Macmillan's invitation 'saving with a thrill' hit a popular note.
Back then the top prize was just a £1,000. The first monthly £1 million jackpot was introduced in 1994. There are now two £1million jackpots each month.
The lucky jackpot winner in 1994 would have been able to splash out on 19 average priced homes with their million pound winnings. A jackpot winner today might feel a bit short changed, today that would only buy 5 average price homes.
There is currently a 1 in 30,000 chance of winning a prize, let's hope it is a big one!