Book a FREE remote video valuation of your property
While the property market remains open during the Covid-19 pandemic, health and safety remains our main priority. Where possible, we are offering a remote valuation of your home in the first instance. Our remote video valuations are comprehensive and accurate, and completely free of charge, helping you to continue your bid to sell or let your property.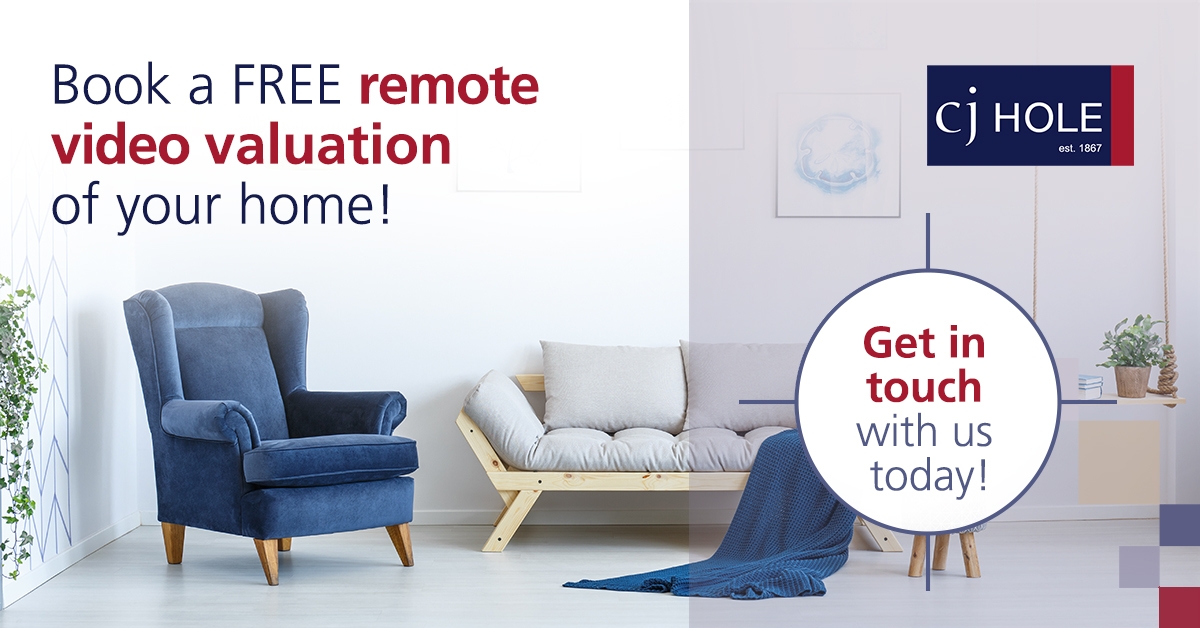 During a video call valuation, one of our property experts will take a virtual 'walk' through your home with you, where you can point out key features and ask any questions you may have.
Our expert will also be able to ask you questions, so they can build up a sound knowledge of your property and provide an accurate valuation.
The video valuation can take place at a time and on a day that suits you and couldn't be easier to arrange:
Simply fill in the online form to make a valuation booking
You'll then receive a call from one of our local experts, who will run through the process in more detail and book a time for your virtual walk-through. They'll also discuss the various apps and systems available to connect the video call – for instance WhatsApp and Facetime
During the call, our expert will be walked through your property by you and will ask any questions that will help them establish your home's value
You can also ask any questions you may have about the current market in your area and the best way to proceed during the Covid-19 restrictions
Once our expert has all the information they need, they'll email you a thorough valuation report, including any recommendations for improvements that could be made to your home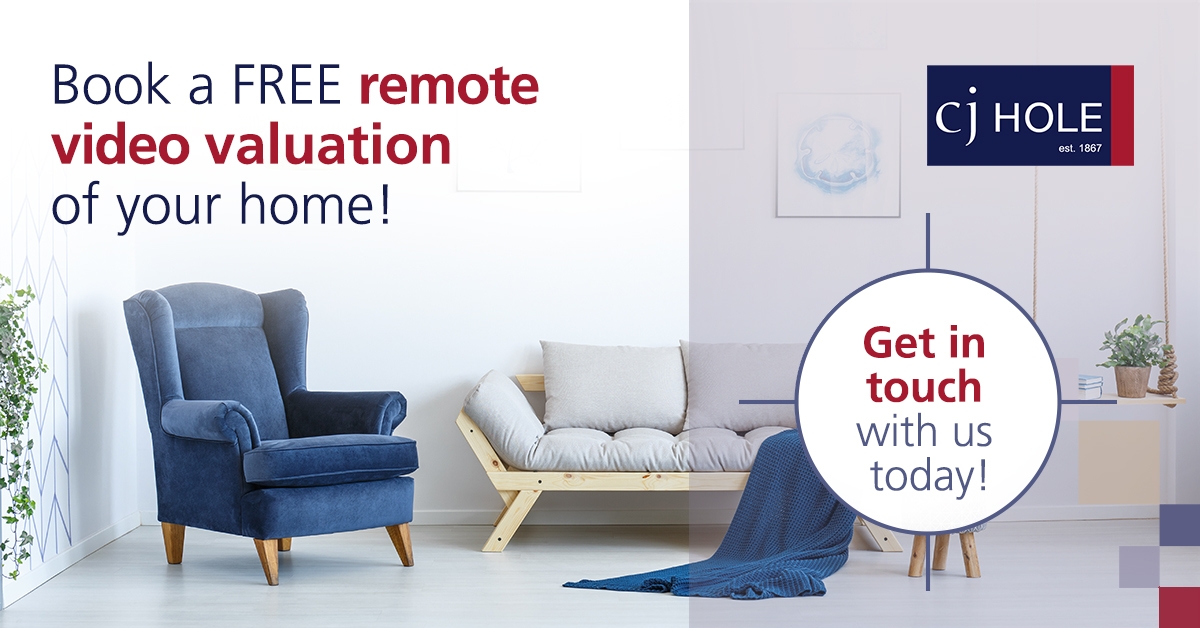 150 years of leading the field
Imagine an independently-run estate agency able to draw on more than 150 years of experience, with an enviable reputation dating back to the late 1800s? Welcome to CJ Hole…

A professional network of independently run offices, CJ Hole is strategically positioned to cover an extensive area of the South West of England and Wales.

We have earned a first-class reputation for providing high-quality service, are proud of our expertise and strive to achieve the highest levels of customer satisfaction through our teams of qualified and motivated property professionals.

There are many reasons why CJ Hole stands out from the crowd.

We are part of one of the most extensive estate agency franchising groups in the country with a 300-strong network of branches. Providing cross-office referrals to other interested house buyers is all part of our service.

All CJ Hole franchisees meet and exceed the highest professional standards, are members of The Property Ombudsman and have highly-qualified staff who are members of professional industry bodies.

Rest assured, you will receive professional, unbiased advice at all times.

C J Hole – The agent you can trust… contact your nearest branch to find out more.


"The team at CJ Hole made the whole selling process as painless as it could be. Emma was fantastic during the sales progression. Can highly recommend!"
"This is the best estate agents I have ever dealt with. They are warm, friendly and just get things done! I am very grateful for their service and would highly recommend them to anyone."
"I have worked with CJ Hole in Burnham on Sea for many years. They have done an excellent job in finding me tenants during this time. A very professional and friendly service. Highly recommended"
"Fantastic service when I moved into my property. Clearly explained process. Would recommend them to anyone. Very professional and friendly service."
"The team at CJ Hole made the whole selling process as painless as it could be. Emma was fantastic during the sales progression. Can highly recommend!"
We work with our partners at the UK's most popular property platforms to help sell or let your property quickly.