Renovation work often means big budget.
But it is possible to renovate your home, or rental property, on a budget and make a huge impact to your interior without spending a large amount of money.
Take a look at these great budget renovation ideas…
How can I renovate my house cheaply?
Whether you're doing renovations yourself, or you're using trades, keeping on top of your costs is key.
To stay on budget and renovate your house more cheaply:
Always get at least three quotes for any work you're outsourcing to trades
Try to re-use old materials, such as tiles or bricks
Shop around for fixtures and fittings and look out for bargains
Aim to use smaller, local suppliers
Complete as many tasks yourself as you can – without compromising the finish
Exactly how much it costs to renovate your house on a budget will depend on how much you're willing to spend and how much of the work you can do without using tradespeople.
How to renovate a house on a budget
Take a look at these great budget renovation ideas for each major room in your property…
1. Budget kitchen renovation ideas
The kitchen is the heart of the home and one of the most important spaces buyers will look at when viewing your property.
And while a full kitchen renovation might add up to 10% to the value of your home, it's also one of the most expensive rooms to refurbish.
However, some cheaper kitchen renovation work can make a big impact, without breaking the bank…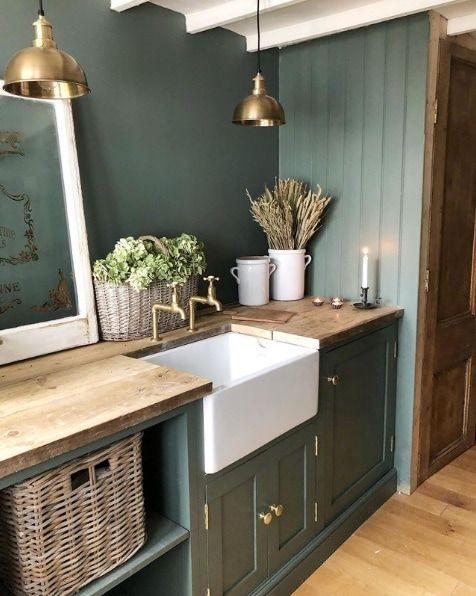 Repaint your cupboards
New cupboards and cabinets are one of the biggest costs you'll face when fully renovating your kitchen.
So, to save money, why not simply paint the cabinets you already have?
If they're in good condition and the style works for you, repainting them in a more on-trend colour can be a great way to breathe new life into your kitchen for a minimal cost.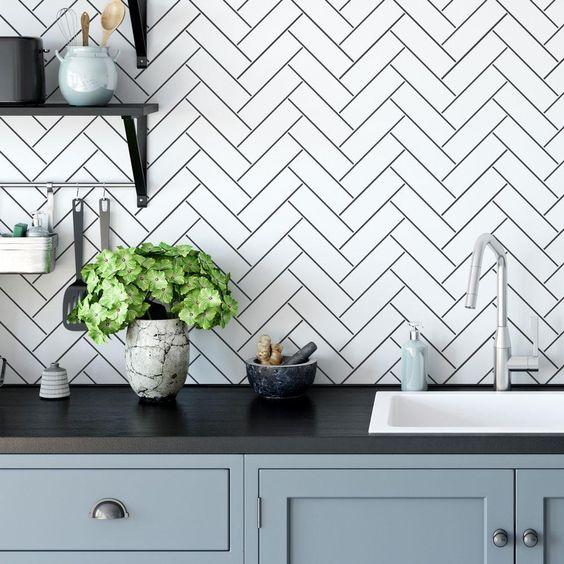 A new backsplash
A new backsplash is a great way to add texture or colour to your kitchen without spending money on larger items.
Tiles, stone, glass, or ceramic can all make a big impression on your space and replace a tired-looking existing backsplash.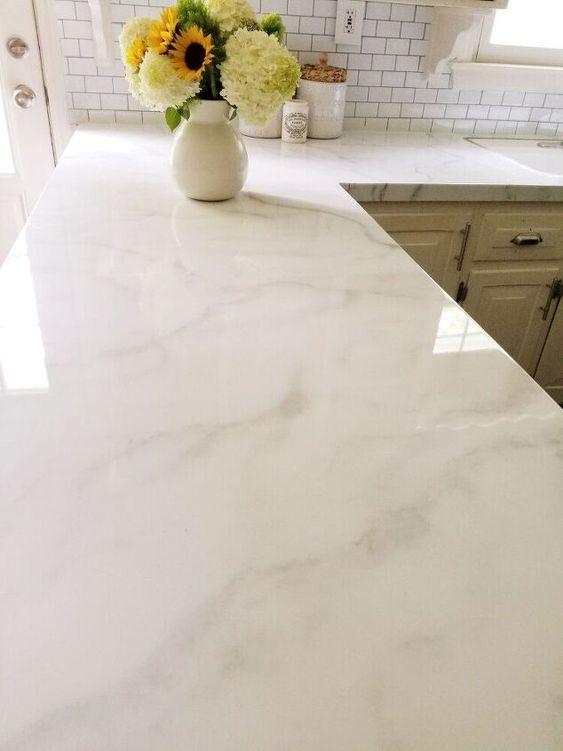 A new countertop
Although a new countertop can be one of the more expensive elements of a kitchen renovation, it's also an area that is well used and can make a big impact.
While a granite countertop may be out of your price range, quartz or wooden counters can look equally as striking and bring out a freshness in your existing cabinets.
2. Budget bathroom renovations
Bathrooms are another area of the home where it's possible to make a big impression without spending too much money on a full renovation.
A new bathroom can boost your home's value, but even cheaper touches can make a huge difference…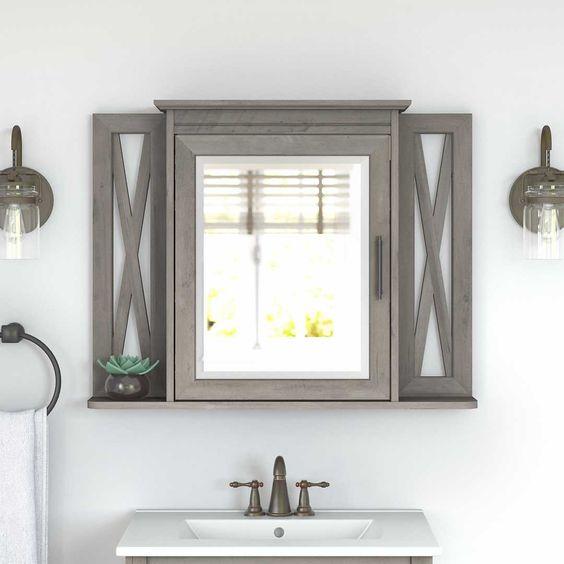 New cabinetry
Bathroom suites can sometimes feel a little 'white' and sterile.
So, often it's the things around the suite that have the biggest impact on how it looks and feels.
Try adding a new medicine or storage cabinet to a feature wall – one with a built-in mirror can also help make the space feel bigger.
Look to add a cabinet that contrasts your bathroom wall colour, as this can create a focal point away from the sanitary ware itself.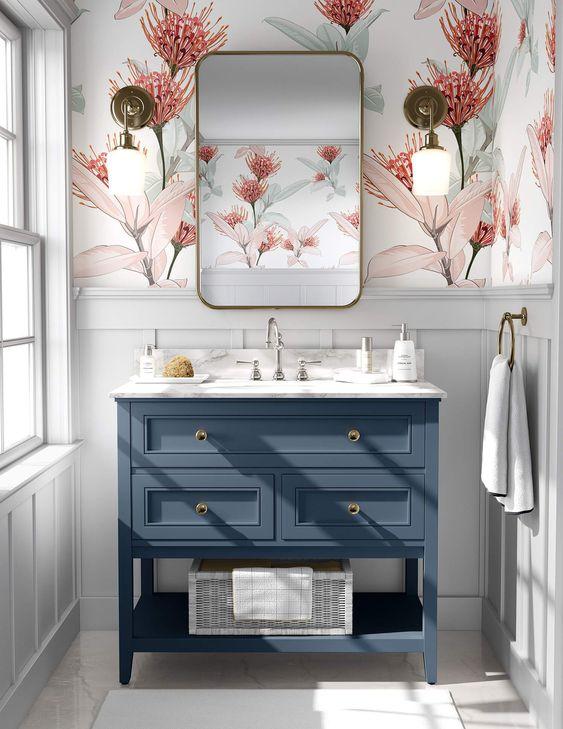 Add some wallpaper
Wallpaper was always traditionally a no-go for bathrooms, but not now.
By hanging wallpaper on a bathroom feature wall, you'll be adding colour and interest to your bathroom space at a very small cost.
And if you want to save even more money on hiring a decorator to hang it for you, there are some great peel-and-stick options available that you can hang yourself.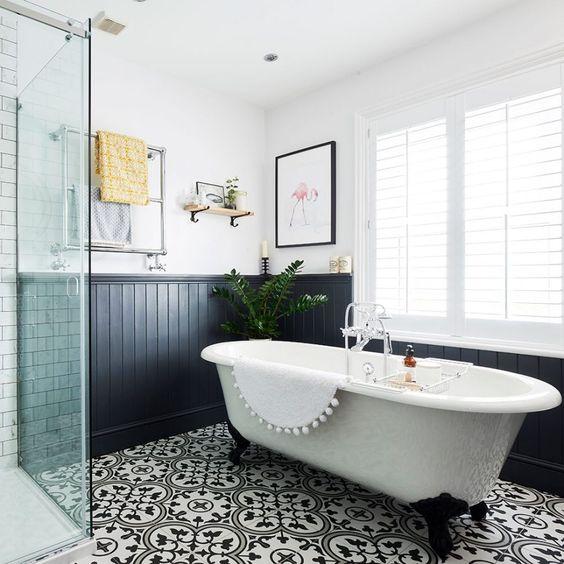 A roll-top bath
As bathroom features go, there are few more striking than a traditional roll-top bath.
If you have the space for one, there are some great options available at all budget levels.
3. Living room renovations on a budget
Living rooms should be a functional yet welcoming and comfortable space.
And the great thing about them is the majority of renovation work can be done without spending huge sums of money.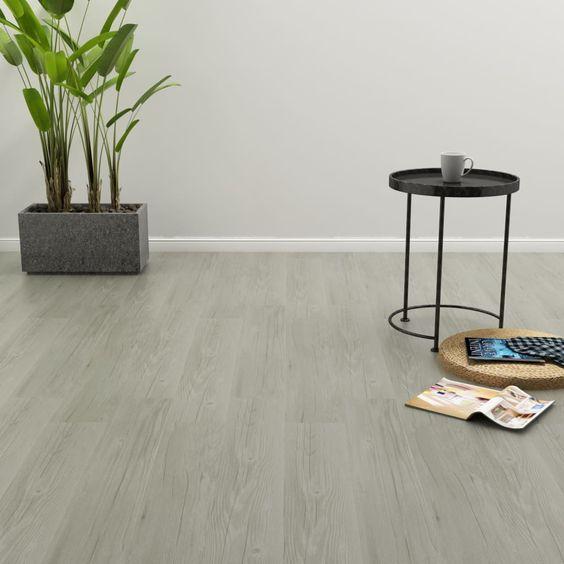 New flooring
Flooring is one of the key design elements in any living room.
So, if your property's laminate or carpet has seen better days, a good way to spend some of your budget could be on laying a new floor.
Laminate or hard wood flooring can be expensive and tricky to lay, but there are some great budget peel and stick options that can look equally as striking and are straightforward to fit.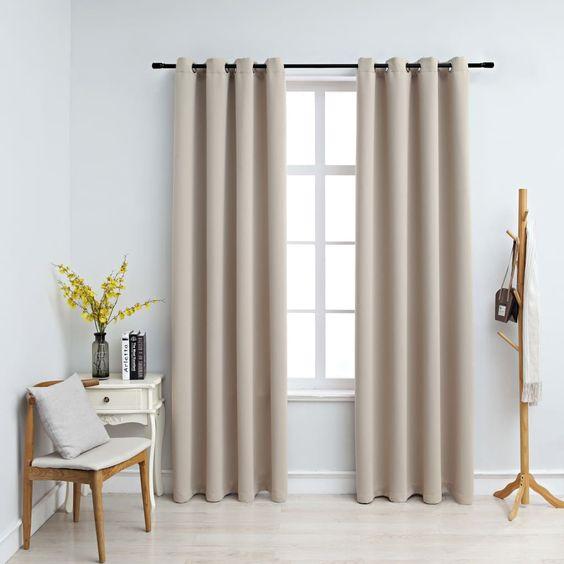 Updated curtains or shutters
Dressing your windows is one of the most cost-effective ways to improve your living room's appearance.
Consider adding some new curtains to work with your living room's colour scheme or, if your budget stretches a little further, wooden shutters can be a superb design addition.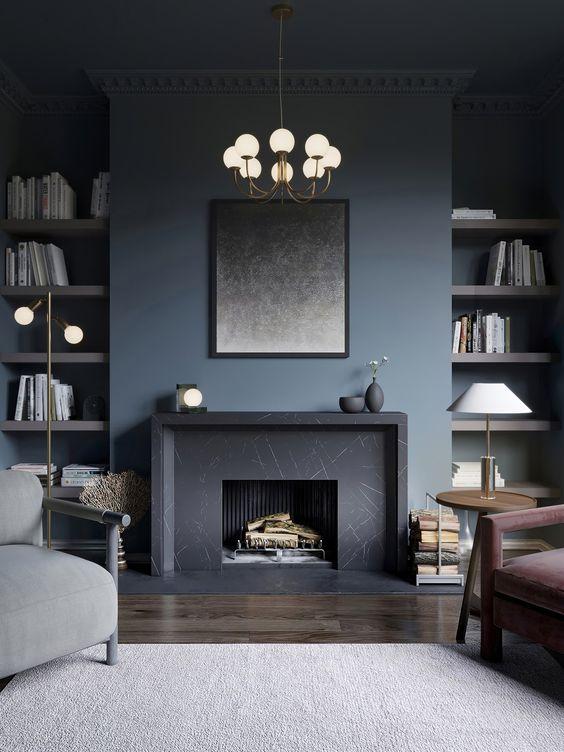 Improved lighting
Much of how your living room looks and feels is down to lighting.
Getting the balance right can be tricky, though, so consider installing a dimmer switch, which will mean you'll have a softer, more ambient light level for cosy evenings in.
4. Renovate your hallway on a budget
If you're doing renovation work with a view to selling your home, the hallway can be a hugely important area to get right.
After all, it's the first thing potential buyers will see when they enter your property on a viewing.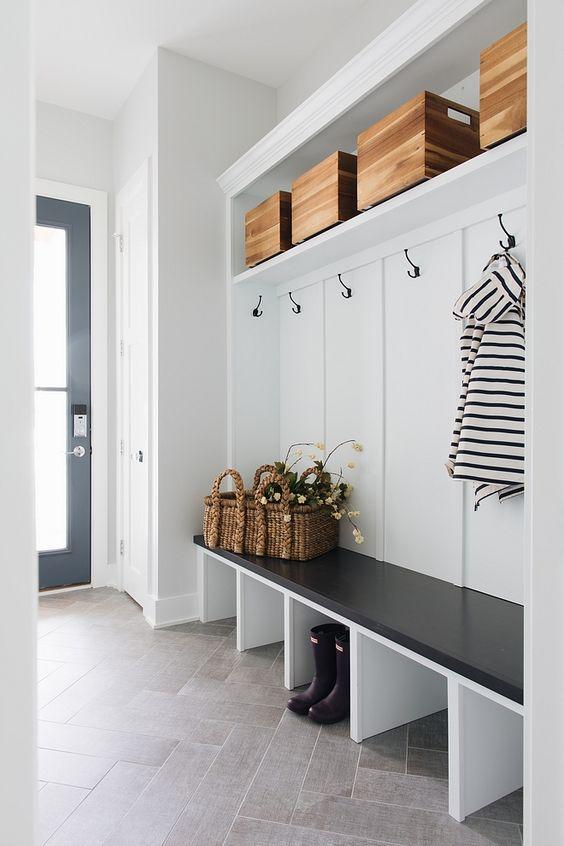 Add a mud bench
Hallways can be striking and make an immediate impression, but they need to be practical, too.
A mud bench is not only a great way to store away things like shoes and coats, but it's also a lovely feature.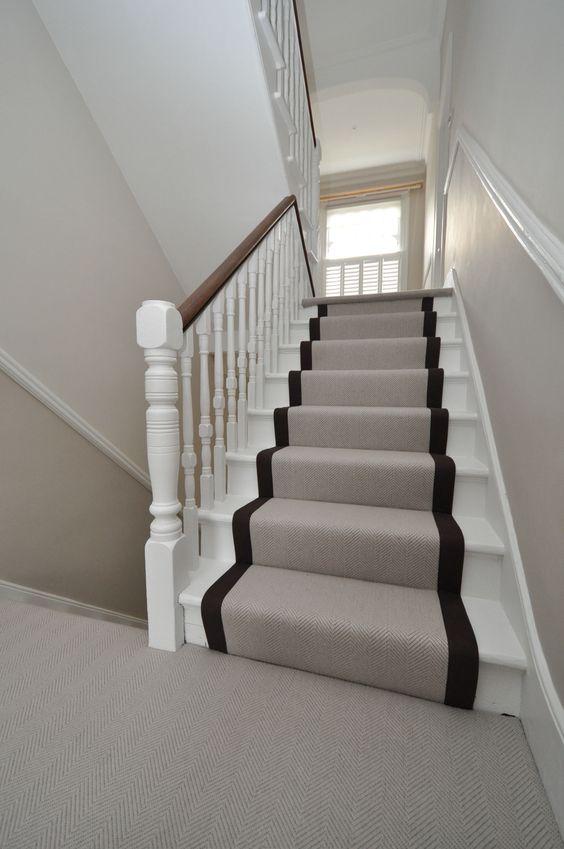 A stair runner
Carpeted stairs can become worn and look tired.
So, you could consider painting your stairs and adding a runner as a focal point.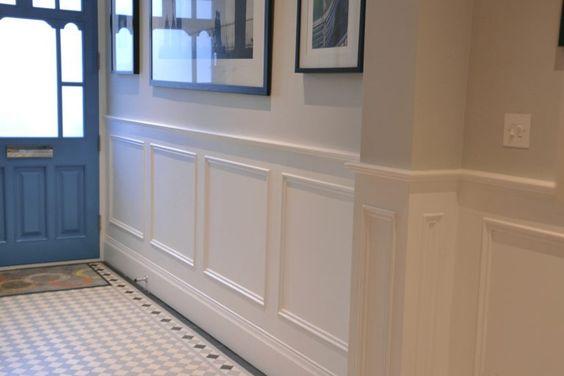 DIY wall panelling
Wall panelling has become more popular in recent years – particularly in period properties – and is a great way to add a textured feature to your home.
There are a number of options, from very intricate, ornate designs to classic shaker-style panelling.
And if you're looking to save more cash, why not try to fit the panels yourself?
5. Budget bedroom renovations
Bedrooms should be tranquil havens of peace and relaxation – and there are plenty of budget renovations you can do to make yours feel exactly that.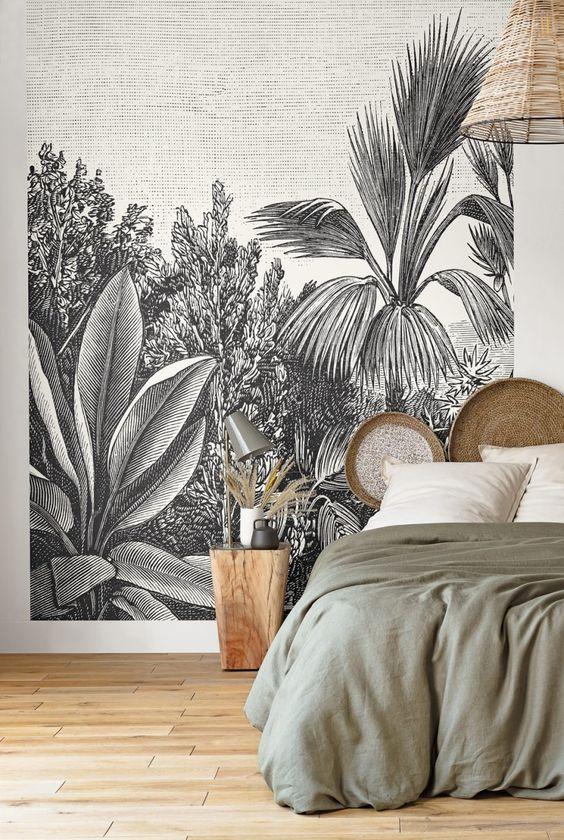 A wallpaper feature wall
Bedrooms often provide excellent feature wall opportunities – and wallpaper can really help your room stand out.
Don't be afraid to go bold on your feature wall but think carefully about colours given your bedroom is ultimately a space for calming sleep.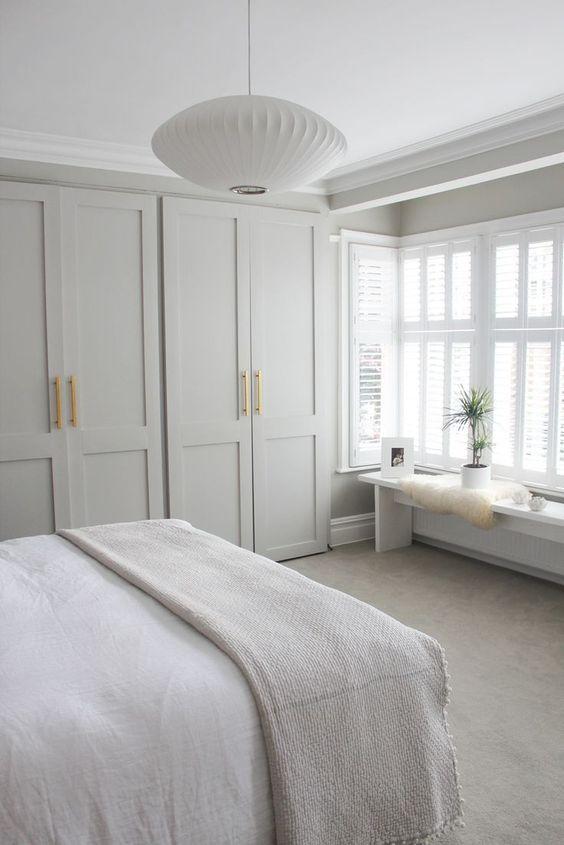 More storage
Storage is key in most rooms, and definitely something buyers will be looking for in a bedroom.
If your budget stretches and you have the space, you could consider a built-in wardrobe, which will have huge appeal to buyers but also add a level of practicality to your bedroom.
Further reading…