One of the joys of Christmas is decorating your home to really get into the festive spirit.
But if you're renting, it can sometimes be harder to go to town on your Christmas decorations – possibly because you're living in a smaller space and definitely because you won't want to upset your landlord by damaging walls when hanging items.
Fear not, though: There are plenty of things you can do to make your rental property feel Christmassy and we've got all the inspiration you need right here…
Can you decorate while renting?
Some landlords will allow their tenants to decorate while renting.
Your tenancy agreement should stipulate what you can and can't do, such as hanging things from walls with nails and screws.
Most landlords, however, will be flexible and as long as holes in walls are fixed when your tenancy comes to an end, they'll be happy for you to make your rental property feel more homely.
When it comes to hanging Christmas decorations in your rental home, though, check what your landlord is comfortable with before you go ahead.
How to decorate a rental property
As well as keeping your landlord happy, you could be decorating a small space when renting, which means you'll need to be creative when it comes to larger items like Christmas trees.
Here are nine great Christmas decoration ideas for you to consider that won't damage your rental property and will look great in a small space…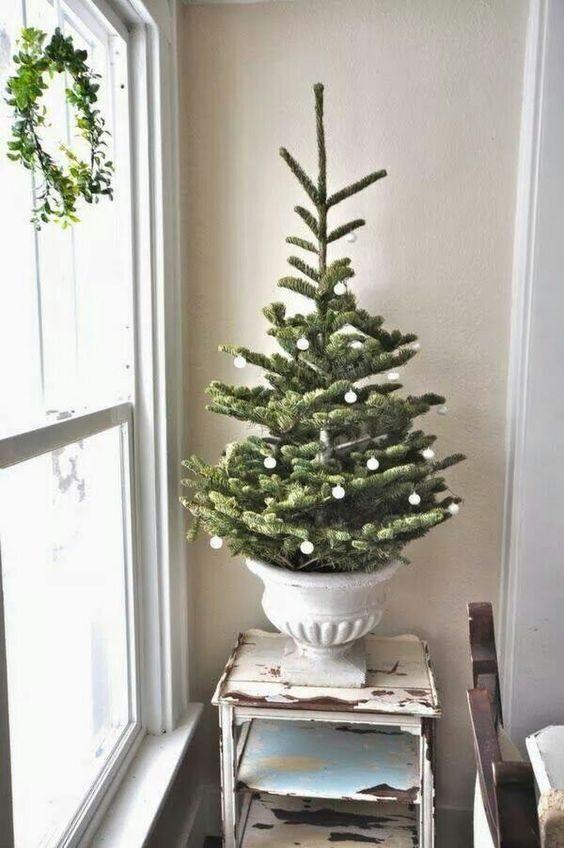 1 Decorate a small living room for Christmas
If your living room is smaller than average, a large Christmas tree simply won't work.
But that doesn't mean you can't have a tree at all.
Go for a smaller tree and use a plant pot or ornamental vase to hold it on a table or in front of a window.
Once you've decorated it with plenty of baubles and some twinkling lights, your tree will be living proof that size doesn't always matter.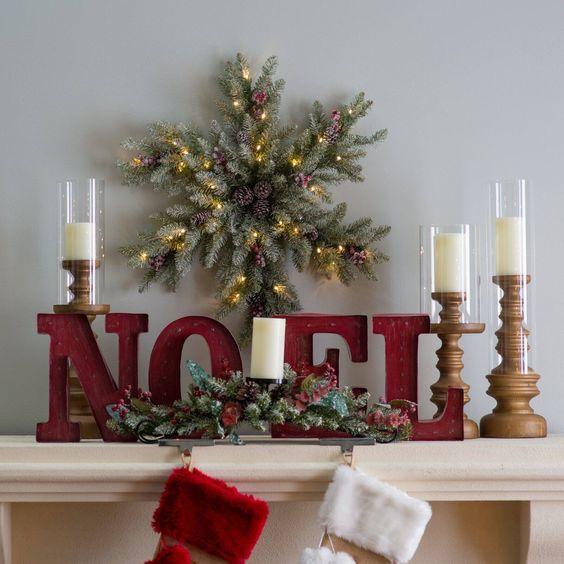 2 Add some festive ornaments
If hanging decorations is a no-go at your rental property, or you simply don't want to damage your walls, you'll need to make use of other areas of your home.
Look for spots where you can comfortably sit decorative ornaments or trinkets, such as fireplaces or bedroom windowsills and go to town!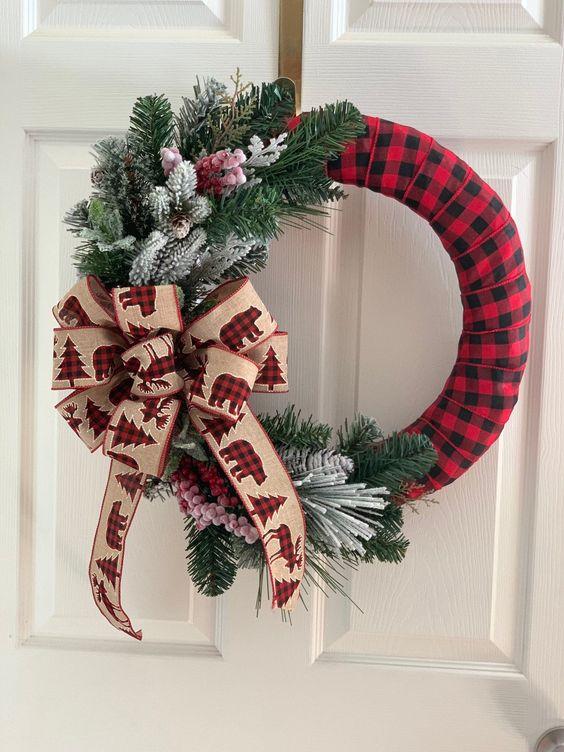 3 Hang an outdoor wreath
It's easy to forget the exterior of your rental home when it comes to Christmas decorations.
Hanging a wreath from your property's front door is a great way to show you're in the Christmas spirit – and if you use a wreath hanger, you won't need to hammer nails into the door either.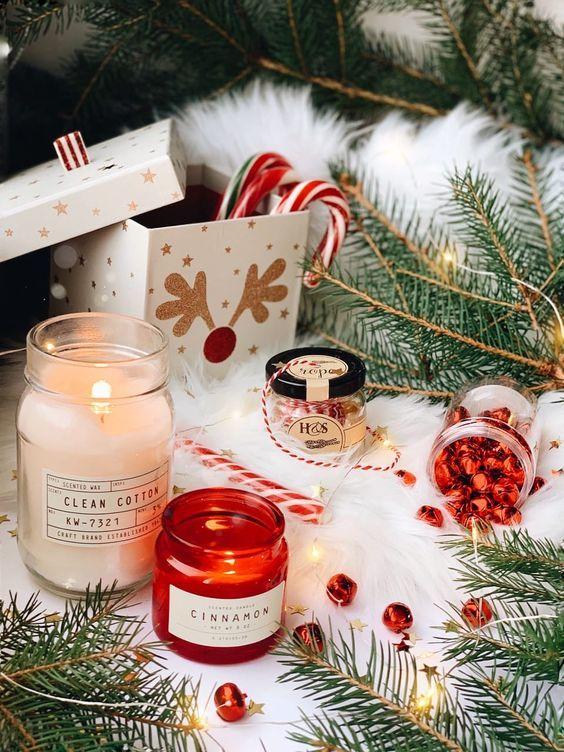 4 Add festive scented candles
Christmas isn't just about the visual appeal of decorations – it's also about the smells.
Indulge in some scented candles for your living room, with fragrances like cinnamon, burnt orange, cloves and cranberry.
If you're not keen on lighting candles in your rental property, seek out some scented ornaments or put out a bowl of Christmassy potpourri on the living room coffee table.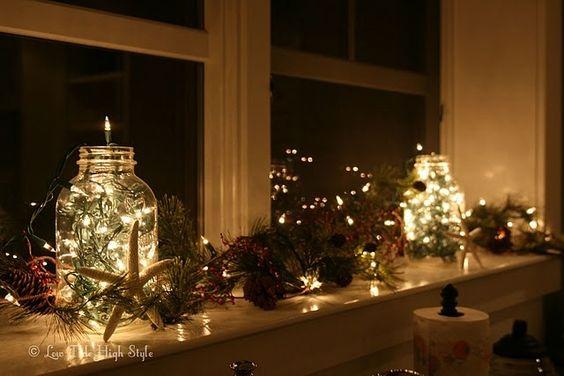 5 Design a festive window display
If you're keen to show off your festive decoration prowess to the outside world, but from the comfort of your own living room, why not try a Christmas window display?
Try hanging a garland from your curtain rail and adding some lighting to your window surround.
You could also add some artificial snow to your window, which is easy to clean off once the festivities are over.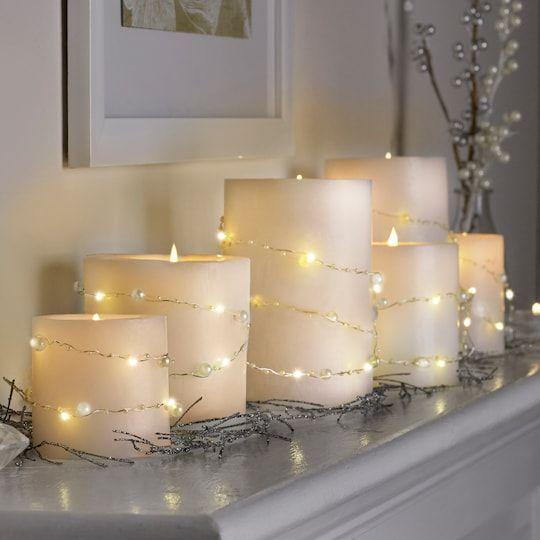 6 Let there be light
Nothing says Christmas more than the twinkling of lights and adding some to your rental property will really make it feel like home.
If your space is too small for a big Christmas tree, fear not – try hanging some lights from a curtain rail or across a fireplace surround.
If you have stairs, run some lights along the handrail to create a sparkly pathway to your top floor.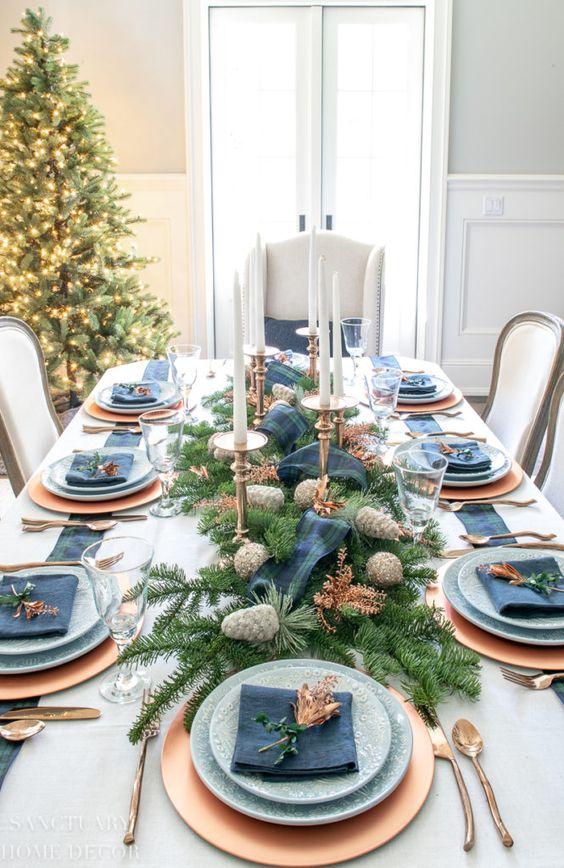 7 Make your table festive
If you're celebrating Christmas in your rental property, then you should be decorating your table for Christmas dinner.
Try adding some natural greenery as a centrepiece in the form of sprigs of holly and some scented pinecones.
Candles can add to the festive feeling, but you could also use candle effect lights if you're not keen on naked flames in your rental home.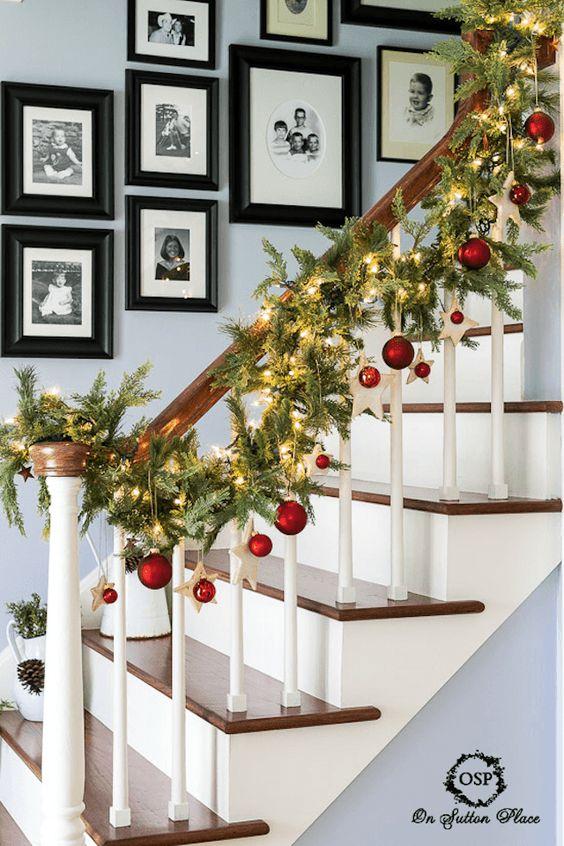 8 Staircase garlands
While most of your decoration efforts will almost certainly be focused on your living room, if you have a staircase, a garland can help carry the theme through the rest of your home.
You could buy a ready-made garland and some of these are scented, too.
But it can be fun to add a personal touch by making one yourself, perhaps from holly, ivy and some spare baubles for a splash of colour.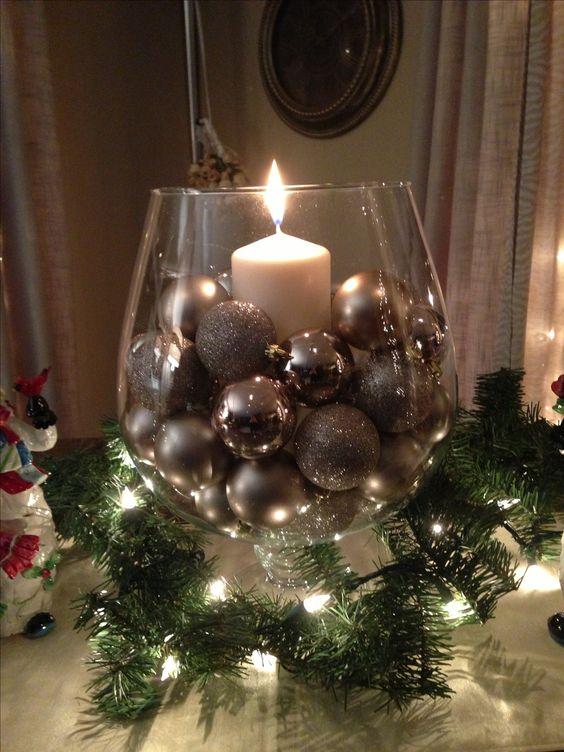 9 Be creative with what you have
While it's very easy to spend big on Christmas decorations, you can get amazing results from being creative with what you have or only spending a small amount.
You'd be surprised how much you can buy from a discount shop if you're lacking a box of decorations from previous years.
Grab some clear, cheap glass bowls or vases and fill them with a variety of baubles to use as the centrepiece for your table.
You could even try wrapping the vases in fairy lights for some added twinkle.
If you're looking to get outside, meanwhile, try foraging for foliage like eucalyptus that you can wrap around candle-effect lighting for an added festive touch.
How to decorate a Christmas tree – step by step
Decorating a Christmas tree might seem like a relatively straightforward job at first glance.
But the order in which you choose to decorate it can make a huge difference to how it looks when you're finished.
Here are your six steps to decorating the perfect artificial Christmas tree…
1. Check the condition of your tree
Remember, your tree has been stored away for 12 months, so get it out of the box and check to see what condition it's in.
If it's seen better days, you may want to consider a new purchase – but remember you probably won't be able to recycle your existing tree.
2. Spread out your tree's branches
Of all the steps towards creating the perfect Christmas tree, this is the one it's worth spending real time on.
By straightening and fanning out your tree's branches, you can create real depth and volume to your tree – making it look fuller and more natural.
Start at the bottom and work your way up the tree, spreading out the branches and tips in different directions to create that natural look.
3. Wrap the lights
The next step is to evenly wrap your lights around your tree.
Again, start at the bottom and work your way up your tree, wrapping the lights on the inside of the branches and leaving the outer space for your decorations.
4. Add your baubles
Hang your main baubles by spreading them evenly across your tree. This will form the foundation for all the subsequent decorations you'll add.
5. Add your special decorations and one-off pieces
If you've collected various decorations or smaller baubles when travelling or down the years when buying ahead of Christmas, now's the time to add them.
Spread them out so each piece can be seen individually.
6. Add flowers and other eye-catching decorations
Flowers have become increasingly popular as a Christmas tree decoration in recent years, so fill any remaining gaps with them.
Deep colours can work well and add another dimension to your Christmas tree.
But don't forget to add the showstopper at the top of your tree – the topper itself!
Further reading…