Our bedrooms should be havens of calm and tranquillity – a room to get away from the stresses of modern life.
And in the winter months, they should be cosy, too.
Because there's nothing better than retreating to a warm and inviting space when the nights close in and the temperatures drop.
If you're looking to add some of that opulence to your own bedroom space, these amazing cosy bedroom ideas can help get you started…
13 cosy bedroom ideas to inspire you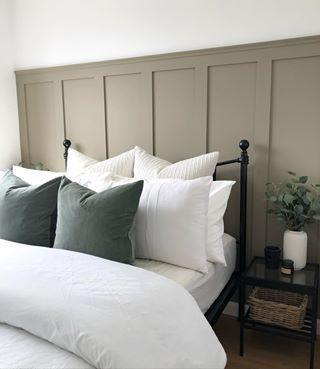 1. Add natural elements
Bringing natural materials into your property's main bedroom can help add warmth to your room.
Incorporating wooden elements, such as wall cladding or panelling, can add natural texture to your space and create a cosy feel.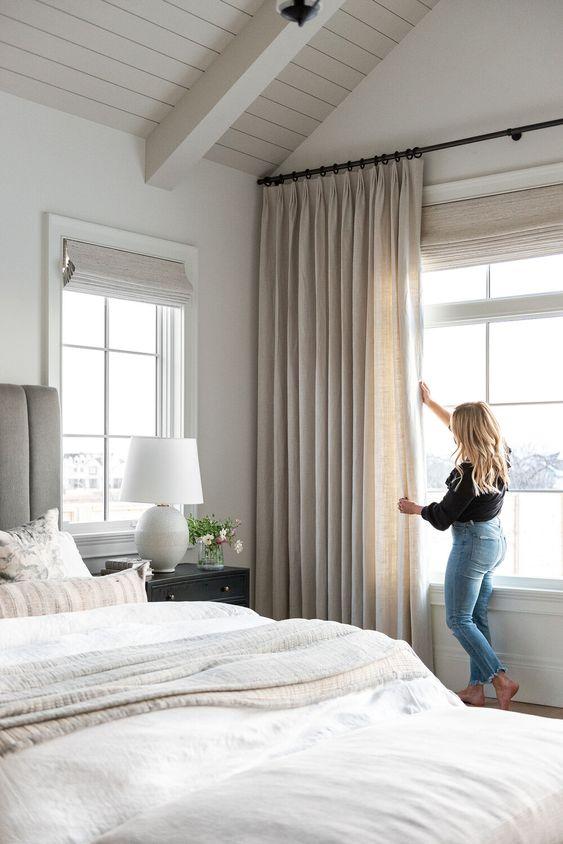 2. Add thick curtains
If your bedroom feels cold, adding thicker curtains during the winter months can help to make it feel cosier.
As well as keeping the heat in, thick curtains can also add texture to your room, while darker coloured drapes will add drama when paired with lighter walls.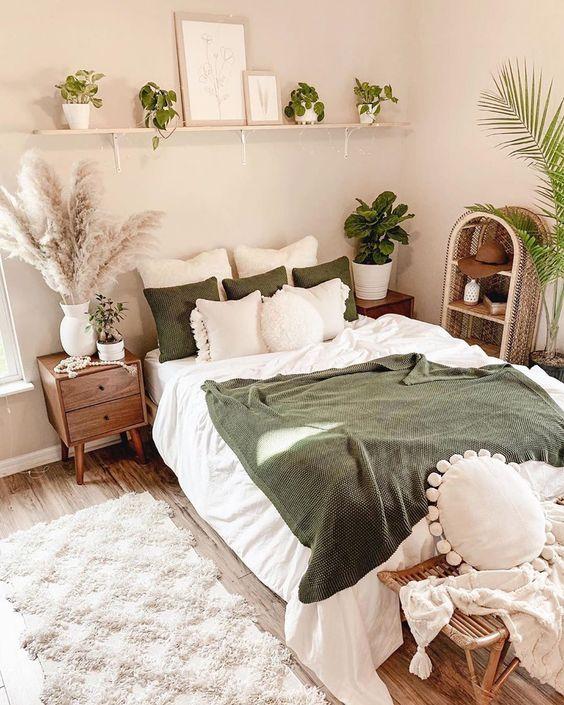 3. Add rugs to both sides of the bed
Wooden flooring can be a great look for bedrooms.
But it can sometimes feel cold during the winter.
By adding thick rugs to both sides of your bed, the first thing your feet touch in the morning won't be cold wood or laminate but warming wool.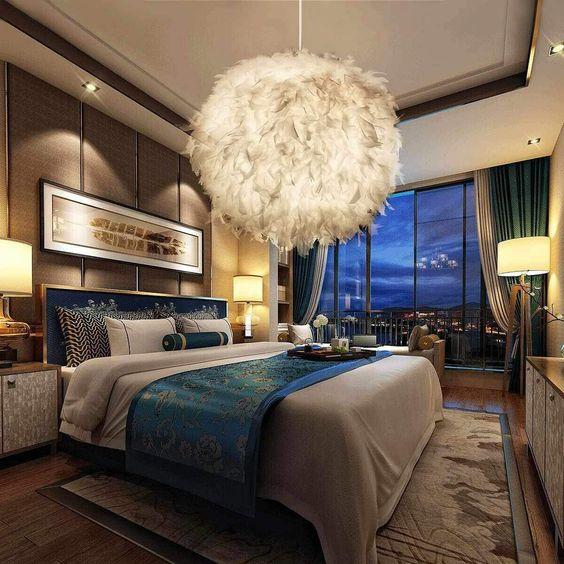 4. Get your lighting right
Lighting is hugely important when creating a cosy bedroom space.
Too much light can be harsh, so switch off any overhead fittings or spotlights and concentrate on low-level lighting with side lamps.
Pick your bulbs carefully, too, opting for soft, yellow light.
Bulbs are measured in Kelvin, with 2,700 to 3,000 a good range for soft bedroom lighting.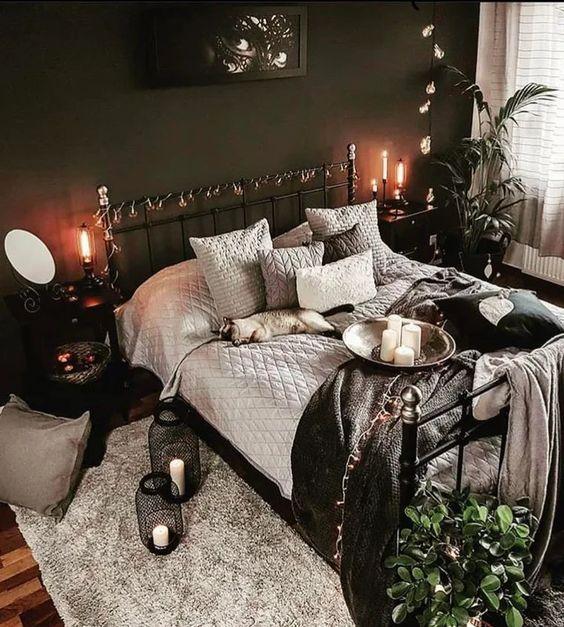 5. Go for earthy, bold walls
Darker shades like rich blues and earthy greens can add a real sense of comfort to your bedroom space.
Feeling brave? Why not go for a bold colour on every wall?
Alternatively, create a bold feature wall behind the head of your bed – adding contrast through your duvet, pillows, and other soft furnishings.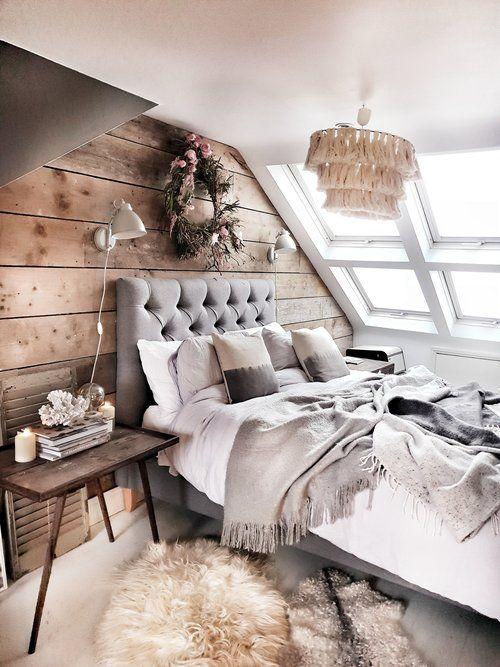 6. Go big on fabric
Adding more fabric textures to your bedroom can be a great way to make it feel cosier.
Hang blankets over seating and add thick throws to your bed in layers.
And don't forget to add additional pillows and cushions, mixing and matching patterns and contrasts to create drama.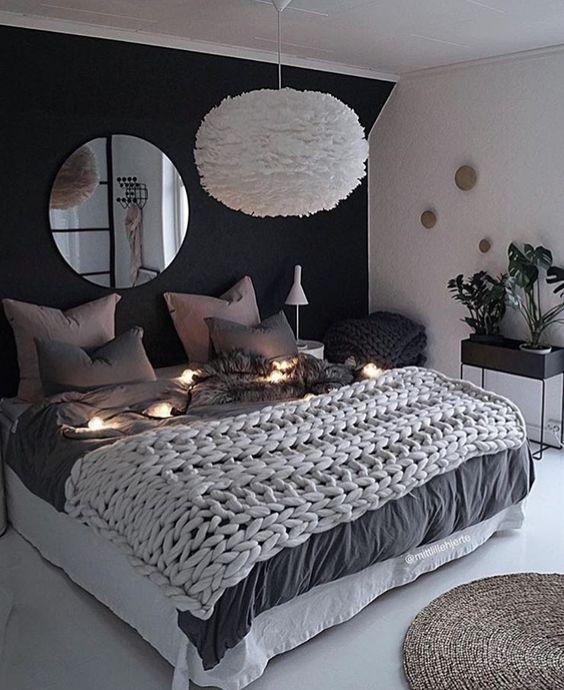 7. Make your bedroom a no screen zone
If you're going to great lengths to make your bedroom feel cosier, adding a large TV or spending too much time on devices like phones and tablets can soon strip away that warmth.
True relaxation means switching off completely, so try making your bedroom a no tech zone.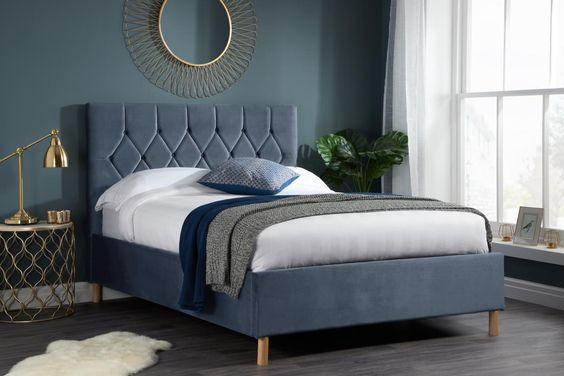 8. Avoid metal bed frames
Metal bed frames work brilliantly in certain bedroom designs.
But if you're trying to create a cosy winter bedroom, avoid metal frames and stick to wood or deep fabric designs.
The deeper your bed, the cosier it will feel, so adding a thick mattress to a fabric frame can be a match made in heaven.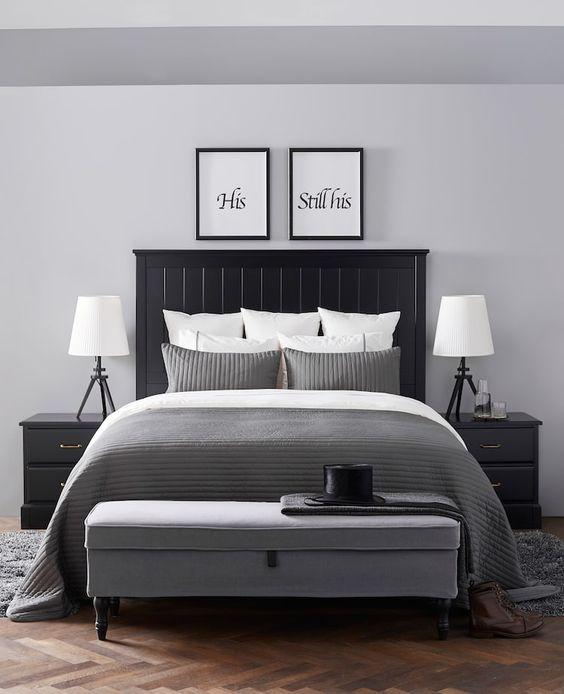 9. Don't over-clutter your room
A minimalistic bedroom can feel empty and cold, so adding furnishings and other items can add to the cosy feel you're looking to create.
However, what you have in your bedroom is all about balance and over-filling it with 'things' can create a cluttered, stressful environment rather than the relaxing, warming space you want.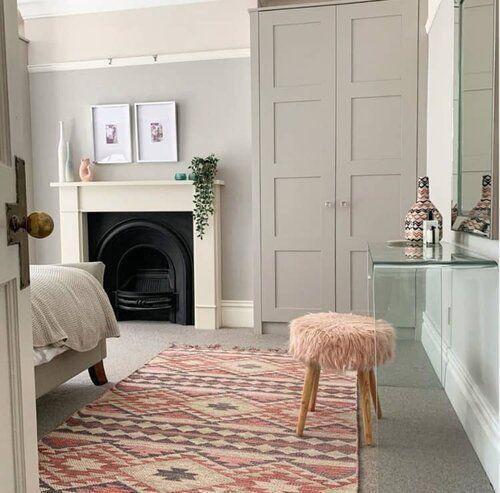 10. Add a fireplace
If you live in a Victorian property, you may already have an ornate fire surround in your bedroom.
If so, consider adding a stylish electric heater with a flame effect.
Not only will this add genuine warmth to your room, but the flicker of the flames against soft lighting can create a brilliantly relaxing ambiance.
If you don't have a fireplace, consider adding a surround to a feature wall, topping it with candles and other trinkets.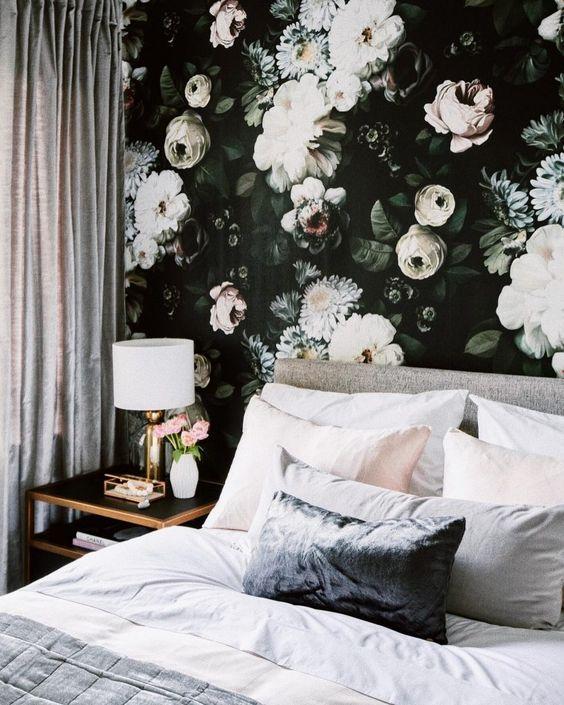 11. Add some floral touches
Create a feature wall by adding a floral wallpaper.
Florals are naturally relaxing, and the right pattern can add another textural dimension to your cosy bedroom space.
Remember, though: If you're adding a bold pattern to your walls, keep your furnishings simple, using solid colours like creams and off-whites.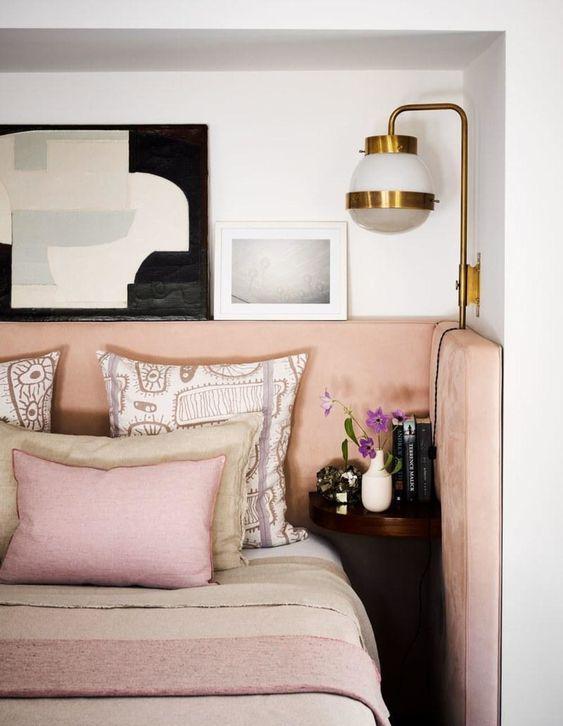 12. Go big with your headboard
A bespoke headboard can add a really special touch to your bedroom space.
In particular, a wrap-around headboard can create a 'cocoon' space, adding both a feeling of luxury and warmth.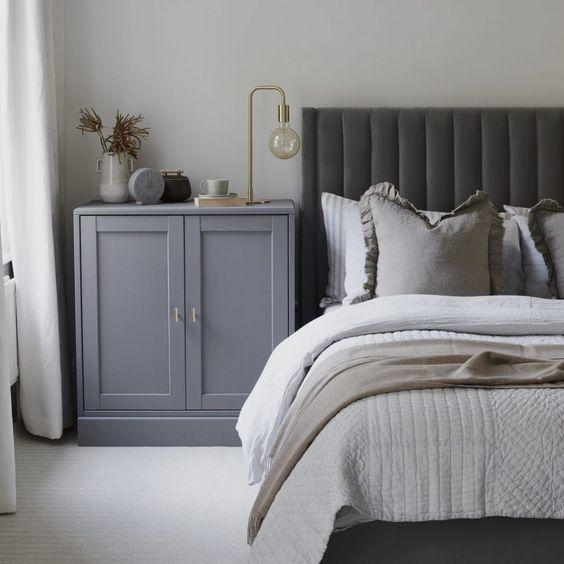 13. Don't be afraid of grey
Grey is a colour most commonly described as cold – but it doesn't have to be that way.
Greys work in almost any room, including bedrooms, and by adding texture to your space, you can make grey feel cosy rather than cold.
Add thick knitted throws and plump cushions along with dark grey walls and you'll soon see just how inviting the colour can be.
Further reading…