Our gardens have never been more important to us.
In fact, we're spending more money on our outdoor spaces than ever before, with an estimated £16bn splashed on UK gardens between March 2020 and March 2021.
So, if you're looking to spend money on your property's outdoor area, you'll want to be aware what's in and what's out when it comes to garden furniture.
We've rounded up the best seven garden trends for 2021 right here…


What is trending in outdoor furniture?
If you're thinking of bringing your garden space to life with some new furniture, take a look at these 2021 trends before you start shopping…



1. Sociable seating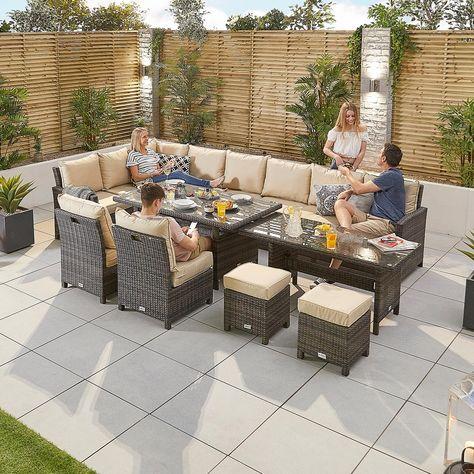 Source: https://www.pinterest.co.uk/pin/585819864034917166

After 16 months of social distancing, summer is all about socialising with family and friends.

That means you'll need plenty of seating and comfortable corner sofas are going to be everywhere in 2021.
Go for a durable rattan-style set-up with a central glass table for drinks and food.



2. Hanging chairs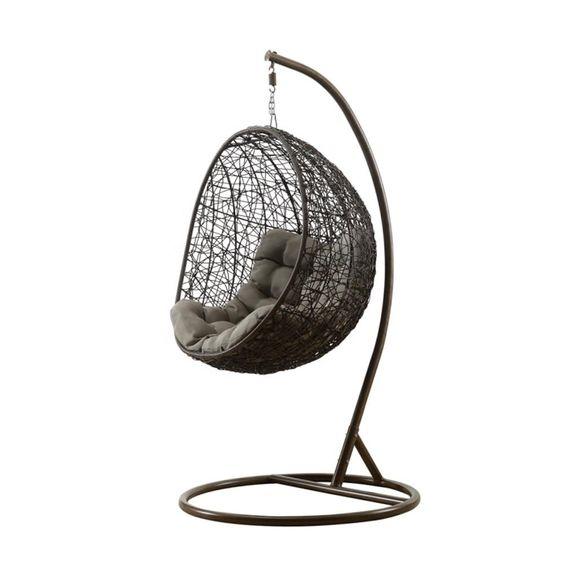 Source: https://www.pinterest.co.uk/pin/1011410028785324779

While enjoying much-needed time and catch-ups with family and friends will be on most people's agendas for the summer of 2021, that doesn't mean you can't enjoy some 'me time' in the garden, too.
The ideal way to relax in the sun is in a hanging 'egg' chair with a good book and a nice glass of something cold.



3. Cook up a storm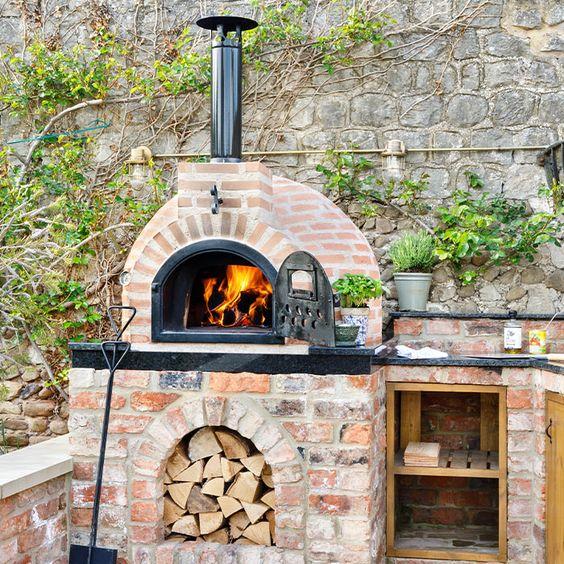 Source: https://www.pinterest.co.uk/pin/3025924738762714

Barbecues are certain to be on the agenda in the sunshine.
But why not switch things up and move from burgers and sausages to tasty homemade pizzas?
Pizza ovens are a huge trend for 2021, whether you want to go all out and build a brick oven or you're looking for a more cost-effective option.



4. Chimineas and fire pits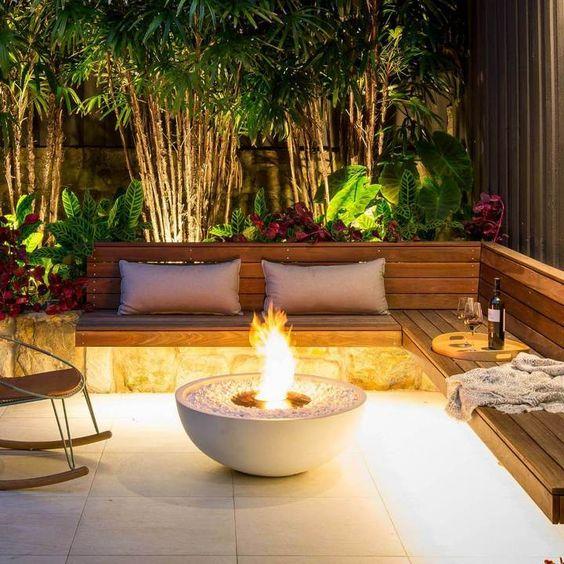 Source: https://www.pinterest.co.uk/pin/61094150570378433

Unfortunately, the great British weather means even in the height of summer, you can't always be certain of a warm evening.
Chimineas and fire pits are great focal points, however, as well as keeping everyone toasty should the temperature drop and they're certain to be a huge trend this year and beyond.



5. Relaxing water features
Source: https://www.pinterest.co.uk/pin/702280135647329179

Water features have been a major focal point of gardens throughout the UK for decades – and they're going nowhere.
Spheres are really on trend in 2021 and not only provide the soothing sound of slow moving water but are also a wonderful attraction.



6. Go bold with colour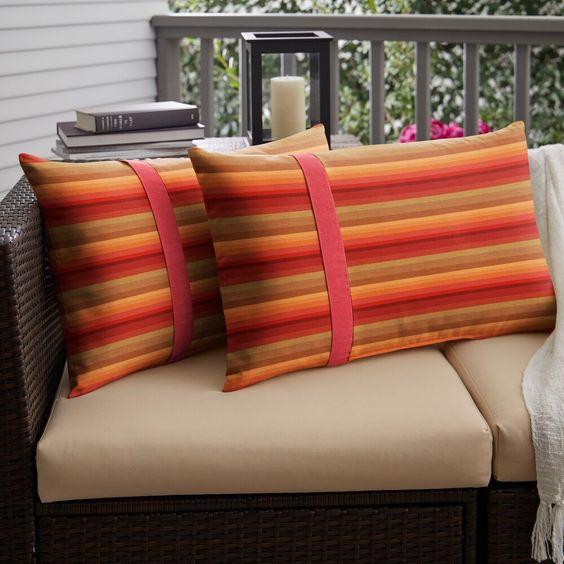 Source: https://www.pinterest.co.uk/pin/802485227351417758
With the impact of the pandemic limiting our spring and summer social contact since 2020, now is the time to welcome back friends and family to your garden by going bold.
That means brightly coloured furnishings for seating areas and, if you really want to go all-out, coated metal furniture.



7. All about the sun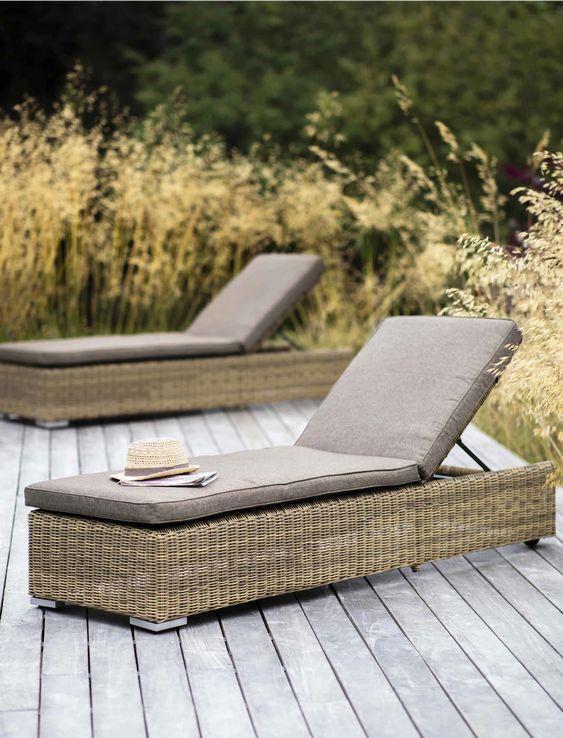 Source: https://www.pinterest.co.uk/pin/405112928987768645

With holidays abroad limited by the pandemic, most of us are looking to the UK to get our annual dose of sunshine.
So, sun loungers are set to be a huge trend for 2021.
Like seating, robust rattan is a great, long-lasting material for loungers.


What is the best month to buy outdoor furniture?
If you're looking to secure a bargain, you should shop for outdoor furniture between August and October when companies will be selling off that year's remaining stock.
However, if you're looking to be totally on trend for the summer ahead, start looking in early spring – although expect to pay full price for the items you buy.


Further reading…
• Great ideas for your garden office
• How to add value to your garden